Flashcards Deluxe Tutorial
Thank you for purchasing Master New Testament Greek! 
Let's get you set up!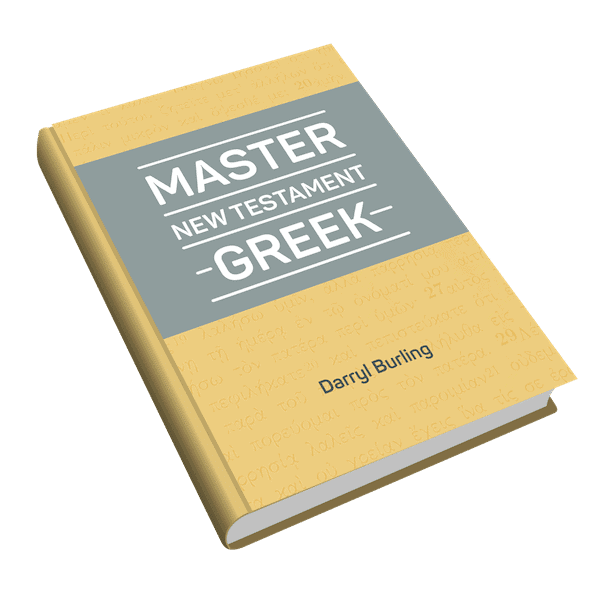 On this page you'll find two different tutorials. The first is a series of short videos that explain the process one step at a time. The second is a recording of a webinar where I walked through how to use Flashcards Deluxe with Master New Testament Greek. If you find one hard to follow, the other might fill in gaps. For the most part, hopefully the first walkthrough should suffice. 
Flashcards Deluxe Setup Walkthrough
Connecting Flashcards Deluxe to Google Drive
Importing cards into Flashcards Deluxe
Creating a combination deck
The video below walks you through setting up a combination deck from scratch. Alternatively, you can use the link below to download a pre-configured combination deck you can use.
Download a Preconfigured Combination Deck
Rather than creating a combination deck, you can simply download this deck and skip to Deleting the Sample Deck and Folder (below).
Important: Make sure you download this folder to ">/Flashcards Deluxe on Google Drive and /Apps/Flashcards Deluxe on Dropbox. Then follow the instructions for Importing Cards into Flashcards Deluxe (above).
Configuring your combination deck
If you successfully imported the preconfigured combination deck above, you can skip this step.
Deleting the sample deck and folder
How to add new words your combination deck
Organizing decks in Flashcards Deluxe
In this webinar you'll learn:
A bit about me (2:06)
Why I created Master New Testament Greek (2:59)
How Master New Testament Greek compares to other approaches (4:40)
The Master New Testament Greek Methodology (10:40)
Getting Cards into Flashcards Deluxe (16:45)
Setting up a Combination Deck in Flashcards Deluxe (24:25)
Learning words in Flashcards Deluxe (31.47)
Adding New cards to your Combination Deck (41:14)
Come back to this video at any point and revisit any parts you might want to review.