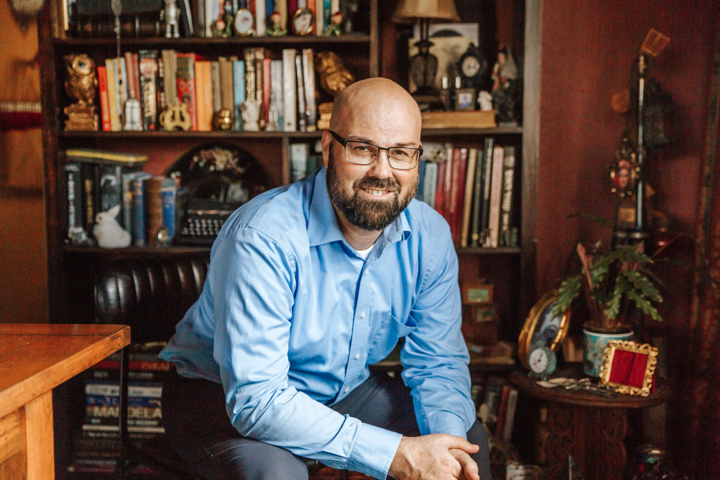 Break Through Any Stagnancy In Your Spiritual Growth
By Following A Year-Long Structured Course With LIVE Support And Teaching!
Growth as a Christian can be a tough pursuit sometimes...
Especially when you feel that you're making little to no progress with your current devotional routine. 
I've been there!
For years, my devotional life consisted of waking up in the morning, reading my bible, and praying. But there was one major problem. 
I didn't feel joy in the Lord, and as a result, I didn't want to do it!
Each morning I struggled to make it to the kitchen table to read the word. It felt more like a duty than a joy. I wasn't sure what the Lord was doing in my life, and I didn't know what my spiritual growth was supposed to look or feel like!
As you can imagine, this made it really hard to consistently do my devotional. 
I felt stuck… 
Tired… 
And like I was never where I wanted to be.
Fortunately, the Lord was very gracious to open doors for me to go to seminary.

It was there that I learned more about myself and the Lord than I had ever expected to learn!
During that time at seminary, I learned what it really means to be a Christian. 
I grew in my love for the word and for Christ, and this changed everything for me. 
Now, no longer does my devotional time feel like a struggle.
My prayers are no longer infrequent or only about myself. 
I no longer struggle to consistently find my joy in the Lord. 
In fact, my faith continues to grow deeper and stronger than ever... even though I graduated seminary over 6 years ago. ​
But am I saying everyone who struggles with their devotional life needs to go to seminary?
No. 
For most people, that is not an option right now!
Going to seminary is a huge sacrifice. 
It costs thousands of dollars, and depending on your situation, possibly moving your whole family interstate or even overseas!
Not only that, the choice to go to seminary means giving up your current calling to study full time, which is a major strain on income and family life. 
(Having said that, let me just say that studying in seminary is a completely worthy investment!

If you are studying or planning to, I whole-heartedly encourage you!)
However, even if you are in seminary or have attended seminary… 
Chances are, you're still going to have difficulties in your walk with the Lord. 
Attending seminary isn't a magic formula for suddenly being able to grow in Christlikeness. 
It still takes dedication...

Commitment...

And the right resources.
Finding good resources for spiritual growth can be hit and miss. 
The problem is, when you invest in books that are full of faulty theology… 
They can lead you down paths of despair by setting unattainable ideals.
Books that are disconnected from the reality in which we live can make you feel like you're failing in your spiritual life!
Reading just one book that tells you you should be "hearing from God", or how you should "experience" God can set unrealistic expectations that rest on a warped understanding of scripture.
You need biblically sound books in order to experience biblical growth. 
But even when you do get your hands on the right resources, you still need a plan to ensure you read and grow!
Reading books can be a fruitless task if you don't have a plan for your growth. 
Think back to any of the books you read last year, or the year before. 
How much of that book do you remember?
My guess is, if you simply read the book and did nothing else, you might remember the main "message" of the book. 
But aside from that, the details probably escape you, unless it was profoundly impactful!
The truth is, it is almost impossible to have any success in growth through reading without a system. 
And that brings me to my next point: 
Most people do not have a systematic plan for their personal and spiritual growth.
This can lead to years slipping by without any change… 
A devotional life that lacks joy or meaning…. 
Haphazard growth that leaves you feeling discouraged… 
And a feeling of "directionless-ness" when it comes to doing your devotional. 
Without a solid plan for your growth, you're unlikely to see much fruit in the next year.
If you struggle with discipline and having a consistently rewarding devotional time…
Chances are you need someone holding you accountable for your growth. 
Someone who cares that you finish each book on spiritual growth… 
Who's able to help you implement the teachings… 
Who is qualified to teach and instruct in biblical growth so that you experience the growth in Christlikeness that you are thirsting for!
Now, if this sounds like something you want, I have some great news for you.  
But before I go any further…
STOP FOR A SECOND AND COUNT HOW MANY OF THESE YOU ANSWER 'YES' TO
IF YOU ANSWERED 'YES' TO ONE OR MORE OF THOSE QUESTIONS, I HAVE SOMETHING TO OFFER YOU.
I'm currently running an Academy that will give you structure, accountability, and personal, hands-on help with your spiritual growth!
It's called the Foundations of Personal Transformation Academy. The Academy involves a year-long program of reading, interactive calls, and access to the whole Foundations of Personal Transformation course.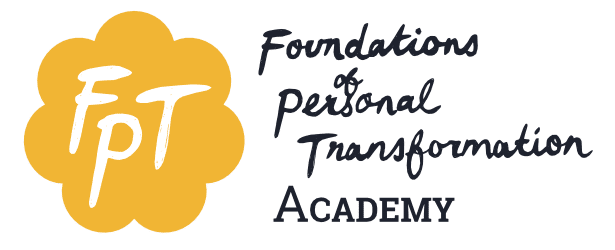 A Year of Structured, Guided Biblical Growth
The Foundations of Personal Transformation Academy is like a seminary class in Spiritual Formation. 
It is a year long program in which you read books for your spiritual growth and discuss what you've learned in each book with me on a live call. 
On top of the reading and book calls, you get access to my course on spiritual growth, Foundations of Personal Transformation!
If you click the link and don't see a pop-up, you could have a pop-up blocker enabled. Turn the pop-up blocker off, refresh the page and try again.