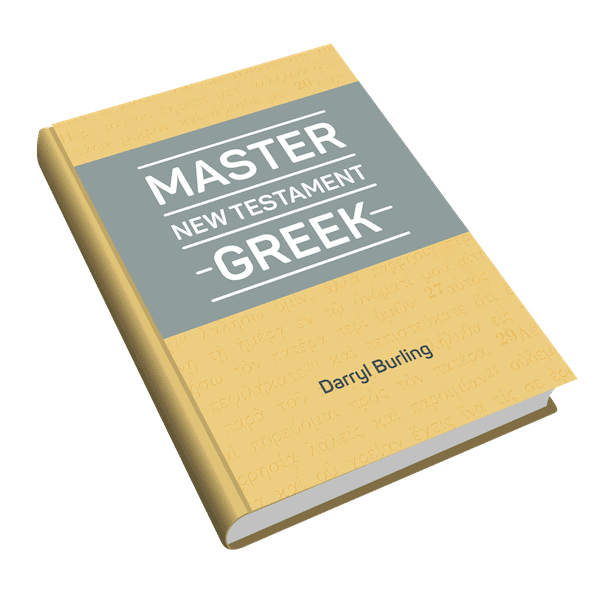 The Complete System to Master New Testament Vocabulary
Want to read your way book-by-book through the Greek NT?

The Student Edition is a novel system of learning vocabulary by chapter instead of by occurrence.

You'll gain comprehension faster, retain your vocabulary far easier, and be able to read your Greek NT sooner simply by following this system.
See Why The Student Edition Beats Using Tools
The Student Edition
Everything You Need To Master The Vocabulary of the Greek New Testament
Systematic, graded approach to vocabulary acquisition

Comprehensive PDF with instructions and full vocabulary

Electronic vocabulary for the entire Greek New Testament

Email-based getting started course with video instructions

8 paths for vocabulary acquisition

Bonus: Syntax Cheat Sheet

Bonus: 3 Month learning plan to get you started
Scholarly Praise For the Student Edition System
While I was teaching the difficult Greek of 2 Peter to a group of graduate students, I was impressed with how one student showed real familiarity with the vocabulary, especially the rarely used words. So I asked the student how he was able to master the vocabulary so well and he told me about his Greek vocabulary acquisition method. Now that student, Darryl Burling, is ready to share that method with you. Learning vocabulary is probably the greatest obstacle to fluently reading the NT in its original language. I heartily recommend Darryl's method and encourage you to use it!
I'm impressed with Darryl Burling's method of tying vocabulary acquisition to a graded reading of actual New Testament texts. It's true that students learn vocabulary best when it overlaps with their reading of Scripture, and they need to start with easier texts and build to more complex ones. I will recommend this resource to my students.
Any tool that can help students to master the vocabulary of the Greek New Testament is a good thing. Carefully designed for this purpose, Master New Testament Greek is one of the best tools available today. Highly recommended.
Now, after 20 years in the pastoral ministry I am actually reading my Greek NT rather than tediously dissecting the text for sermon preparation.

This plan is realistic and manageable — even for the full time pastor. I love this simple strategy for maintaining the Greek I already know. Now that I am started with this method I am motivated by the sheer joy of comprehending the New Testament as I read from my Greek Bible.

I wish I would have had this tool when I had completed my first Greek course over 30 years ago!
I have just finished the whole set of Master New Testament Greek vocabulary! I mean that I have added and practiced all the vocabularies of the NT and will continue to practice daily on it. Thanks for making this program so that I can follow a solid plan to achieve this daunting task.
Before this program I simply never thought to try and memorize every word of the Greek New Testament. It was too daunting of a task. But memorizing every word of 1 John was a very manageable goal, which then also made memorizing 2 John also manageable, and then 3 John, so on and so forth.

For this reason, I'm convinced that this is the best post-seminary Greek program that a pastor, missionary, Bible translator, scholar, or anyone could embark upon.
After many years of reading with computer software to see the definition and parsing by hovering the mouse over the greek word, I finally started memorizing with MNTG. I can now read about 10 books of the NT without using that feature OR the words in the Reader's edition. If you want to read a book several times, or once a year for the rest of your life, the investment in learning vocabulary is well worth the time.
The program has proved to be very beneficial and motivating. Learning Greek vocabulary was the missing piece in my ability to read the Greek New Testament. I am finally making progress in my ability to read the Greek New Testament.

I also appreciate having a plan. I know exactly where to go next. It was a relief to know it will take 3 1/2 years to read through the entire New Testament at this pace. It took the pressure off, since I felt I should be much farther along by now.

Now I can take small, consistent steps and I will get there.
When You Buy the Student Edition, You Get...
The Complete System to Master New Testament Vocabulary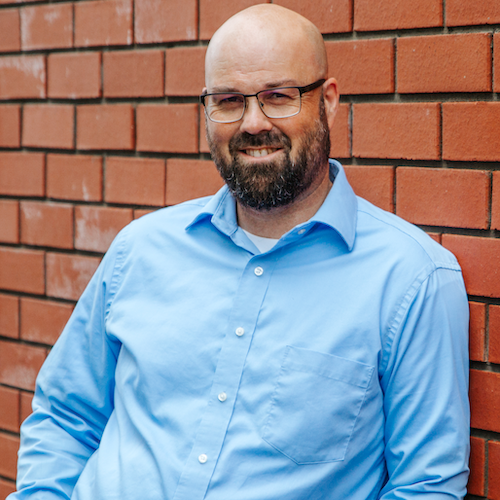 Creator, Biblical Mastery Academy
I created the system inside Biblical Mastery Academy because I wanted to be able to read the Greek New Testament devotionally.
Using this approach, I learned every word of the Greek New Testament in less than 4 years and read through the entire Greek New Testament while working on my Master's and Doctoral degrees.
Since then, hundreds of students have had success with this same approach. I stand behind this approach and want to help you read devotionally too.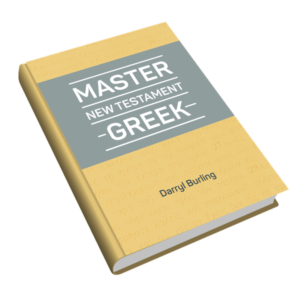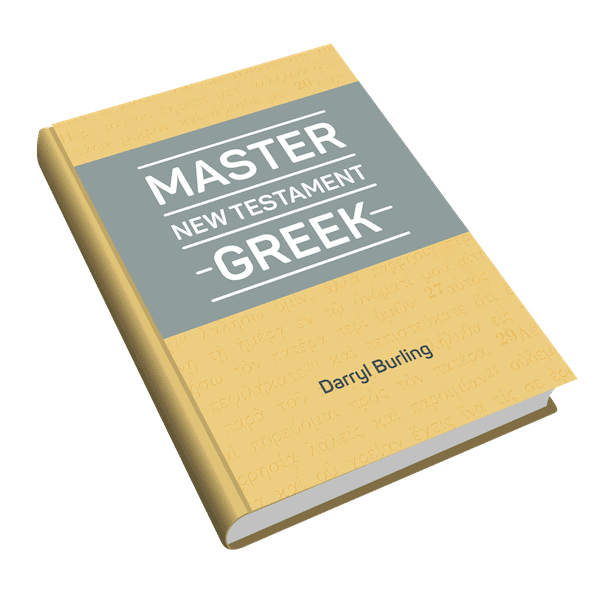 Is this suitable for beginners?
This is a vocabulary aquisition system and is not intended to teach you the language and grammar of biblical Greek. But once you've finished beginning Greek, this will give you the tools to build your knowledge of Greek by reading. 
The Greek Mastery
Membership can help you learn biblical Greek.
No. I recommend an app to use with this and provide you with full instructions for using the vocabulary in what I believe is one of the best flashcards apps available today. Since the vocabulary is in electronic form you can use it with any app that can work with Excel or text files.
No, this is a digital product. You will need a smartphone. 
Will I need anything else?
I've already started learning vocabulary by occurance. Can I still use this?
Yes, absolutely! The MNTG Student Edition includes 8 different paths for vocabulary acquisition. While each approach is sorted book by book, you can learn vocabulary for a book chapter by chapter or by excluding words you've already learned based the occurrence system. However, you may find it beneficial to add words you've already learned to get a better understanding of the lexical range of these words and to have them all in one app. Either way, the choice is yours.