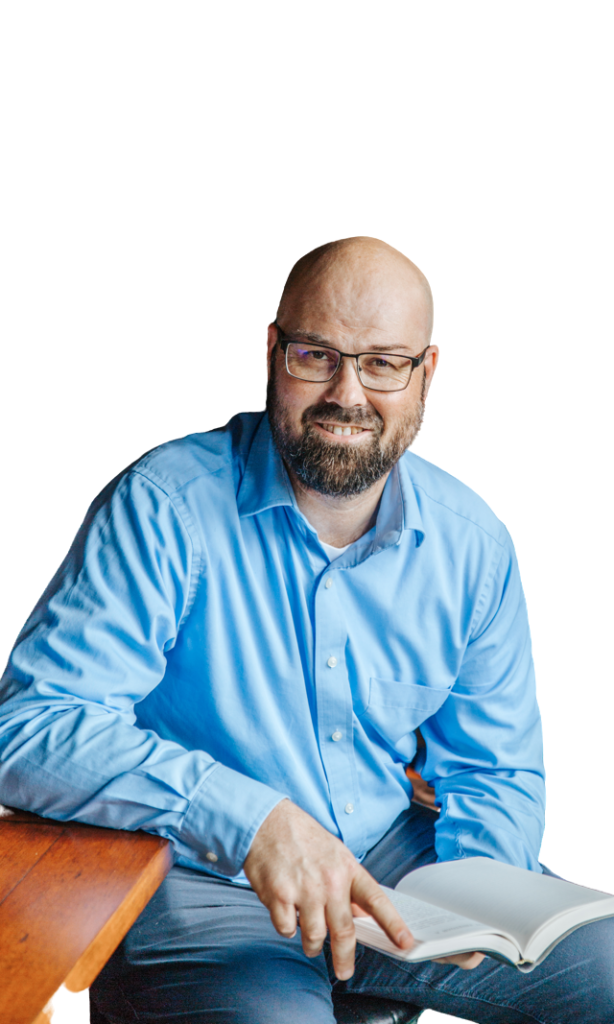 Founder, Biblical Mastery Academy
Experience Biblical Transformation
Of Your Heart and Mind
Learning The Skills To
Mine The Riches of Scripture
We Equip Christians to Go Deeper in the Biblical Languages and Grow Spiritually Through a Rich Interaction With the Word
We Are Servants of Christ Motivated By a Desire to See His Church Grow and Mature
We Offer Paid Memberships in Greek and Hebrew To Give You Confidence, Clarity, and Efficiency with Scripture
What Our Members Are Saying:
Experience Transformation of Your Heart and Mind

We equip Christians with the skills they need for a rich and deep understanding of scripture so that they experience maximum joy in Christ.
Having depth in your faith is critical to running the race marked out for you with endurance (Hebrews 12:1).
With so many mixed messages around the church and on the internet Christianity becomes confused and our faith becomes shallow.
A shallow faith results in an unfulfilling life. A life where you're feeling disconnected from God's redemptive purposes and uncertain about what He saved you for in the first place.
We want you to have a faith that is
on fire and full of joy.
Get the Biblical Languages Starter Pack to Begin!
We offer premium theological education in biblical languages and spiritual growth.
Biblical Language Memberships
Equipping You With The Skills You Need To Work Deeply and Richly With Scripture
Get the Biblical Languages Starter Pack to Begin!
If You Love The Word of God, Learning To Read Greek or Hebrew Will Take That Love To The Next Level. Here's why.
Reading the Scriptures in the languages God inspired them in will give you greater confidence, clarity and efficiency in the text. 
No longer will you be relying on other people's interpretations of the word. Instead, you can come to a knowledge of the truth yourself through your own reading and exegesis.
When you go deeper into the word by reading in Greek or Hebrew, the result is a changed heart and a changed life.
Here's how.
The Bible becomes more relevant to your life as you soak in the richness of each passage, gaining greater understanding of the context, the history, the culture, and ultimately, the meaning of what the Lord has communicated.
As you spend time mastering the word of God, the word of God will master you.
Get the Biblical Languages Starter Pack to Begin!
Learn To Read Biblical Greek
With the Greek Mastery Membership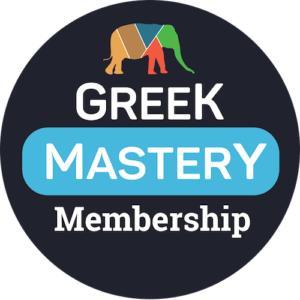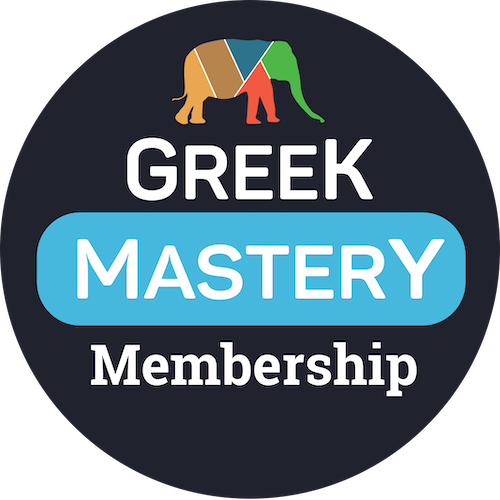 A Systematic Approach To Help You Master New Testament Greek
What Greek Mastery Members Have Said...
I am now able to read directly from many Greek texts of the Bible without having to go back-and-forth using time consuming original language helps..

This is the only program I've found since graduating from Seminary that has made it possible for me to maintain and grow in my mastery of the Greek text of the Bible.
There are no words for me to adequately express my gratitude for Master NT Greek. This program has offered the support, guidance, encouragement, and tools that I needed to successfully start and continue my knowledge of Greek.

As a busy homeschool mom of four, I feel like if I can do this, anyone can.
After two years in the Mastery Membership program my ability to read and comprehend the Greek texts has soared.

Not only have I become fluent with many Greek texts but I've also gained clarity and confidence when it comes to preaching and teaching the Scriptures. Above all else, I'm getting to know my Saviour in a deeper way.
What Happened to
Master New Testament Greek?

Master New Testament Greek has transformed! We've been working hard behind the scenes to add the Hebrew membership members have been asking for. The addition of Hebrew meant we couldn't just be Master New Testament Greek any more!
Master New Testament Greek is now the Greek Mastery Membership in the Biblical Mastery Academy.