Need our help? Contact Us!
Write us an email at [email protected]
We'll aim to get back to you between 1-3 business days. Our workdays are from Monday-Thursday PDT, so expect a reply within those days.
It's possible to log into the membership without having to use a password, even if you've lost your password or forgotten it. 
In fact there are two ways you may be able to do this. 
Click on "Forgot password?"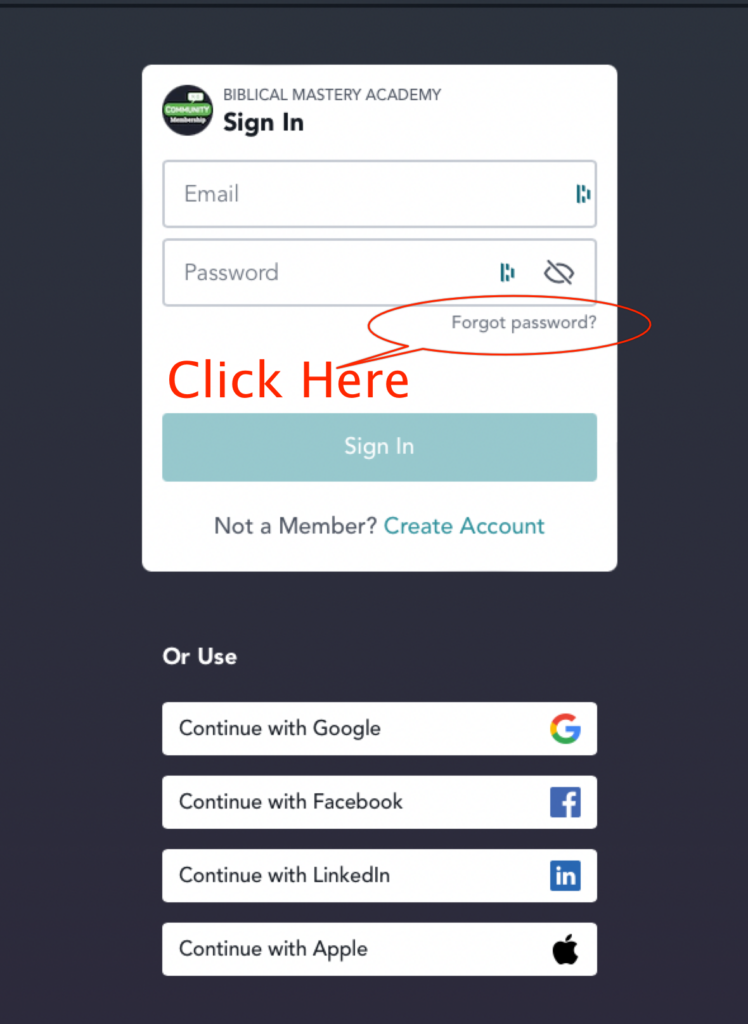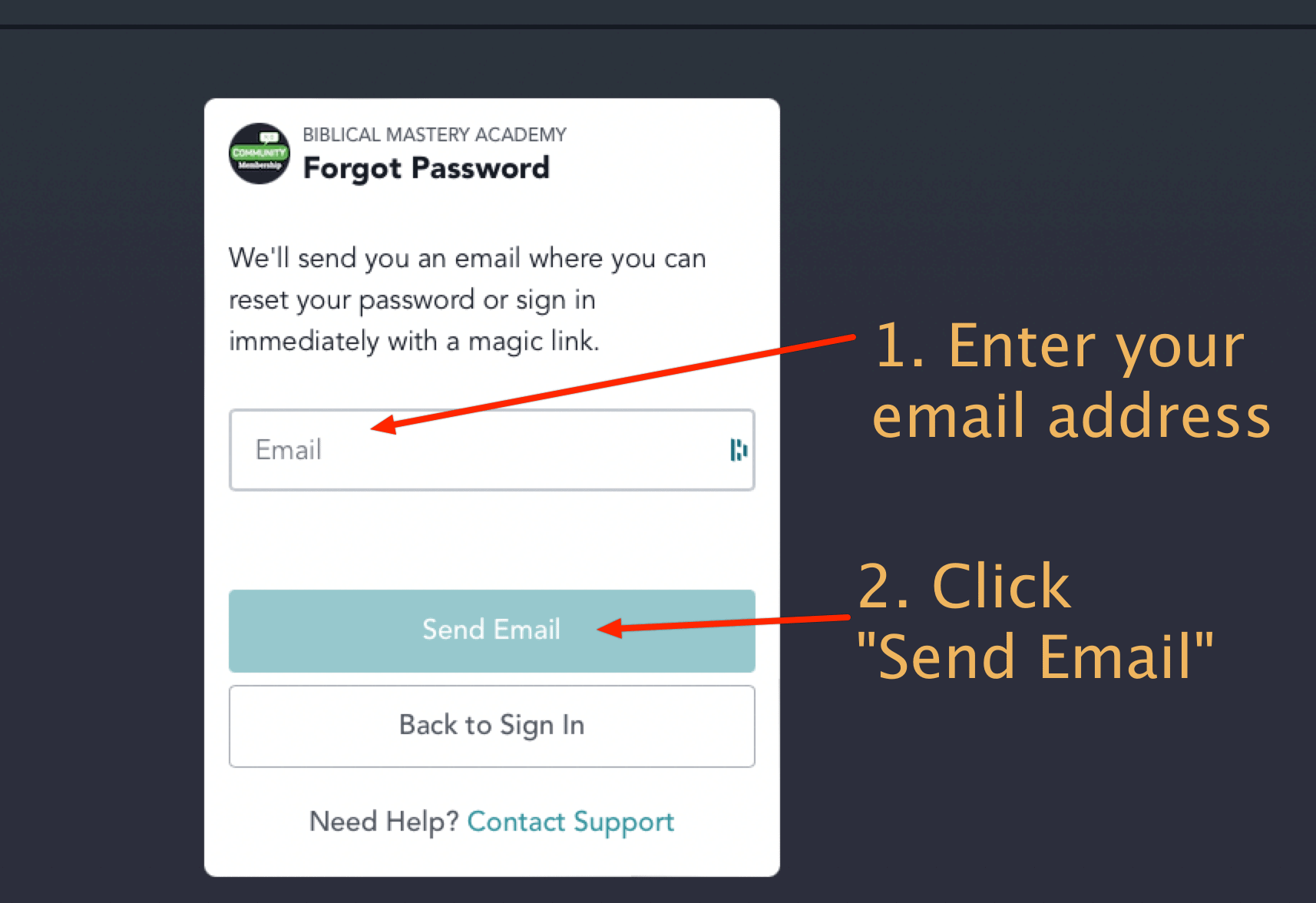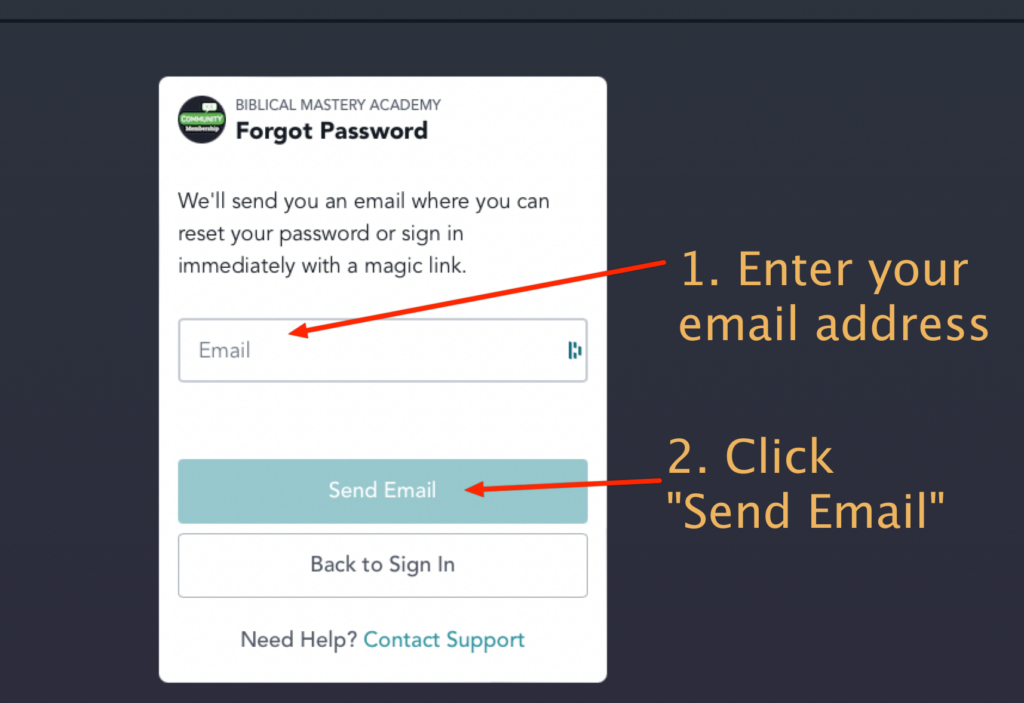 Enter your email address and then click the button that says "Send Email."
A magic link is a button you can click in your email that will automatically log you into the community without requiring a password.
In other words, a magic link relies on the security of your email rather than an additional password.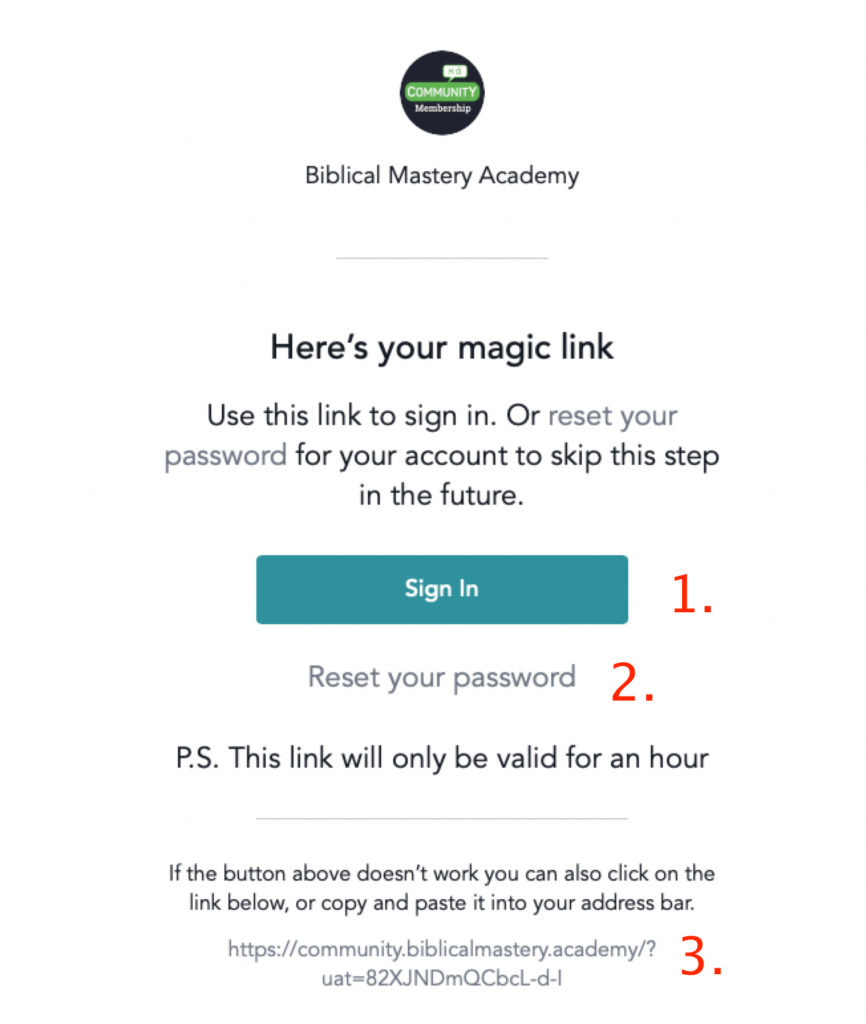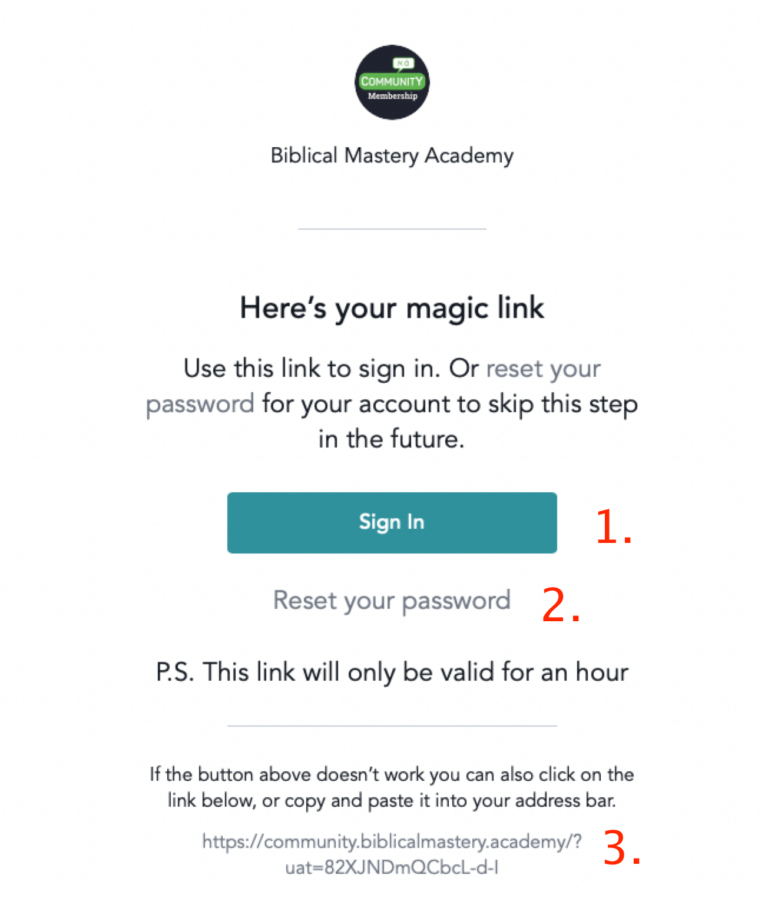 Check your email for the email containing the Magic Link. If you don't see it, take a look at your spam folder (or junk email), sometimes these types of emails turn up there. 
Also, make sure you've entered the right email address. If you enter the wrong email address the system won't send the email.
When you've found the email:
Click the 'Sign In' Button.
If you would like to reset your password, click the 'Add a password' link. This is optional as you can always just repeat this process to log in again in the future.
If you have any issues with the 'Sign In' button, you can instead copy this link into your browser and hit enter on your keyboard.
2. Login using another provider
In some cases some members have not received a magic-link, or it is delivered to your junk mail and expires before you can click the link.
If you have a Google (gmail) account, a Facebook account, a LinkedIn account or an AppleID, you can use one of those to log in. When you do this, the member site matches the email address of your external account (Google, Facebook, LinkedIn or Apple) with the account you use in the membership, and based on the match, log you in without a password.
Simply click the appropriate button and follow the instructions. If your account is not matched, you won't be able to log in.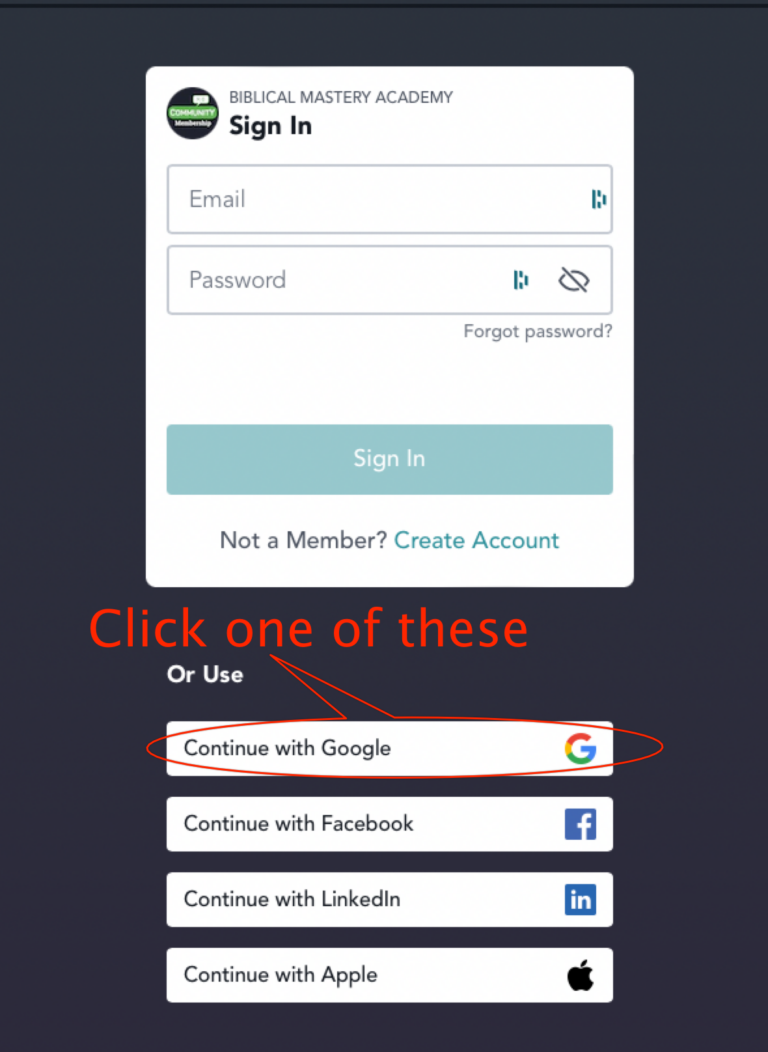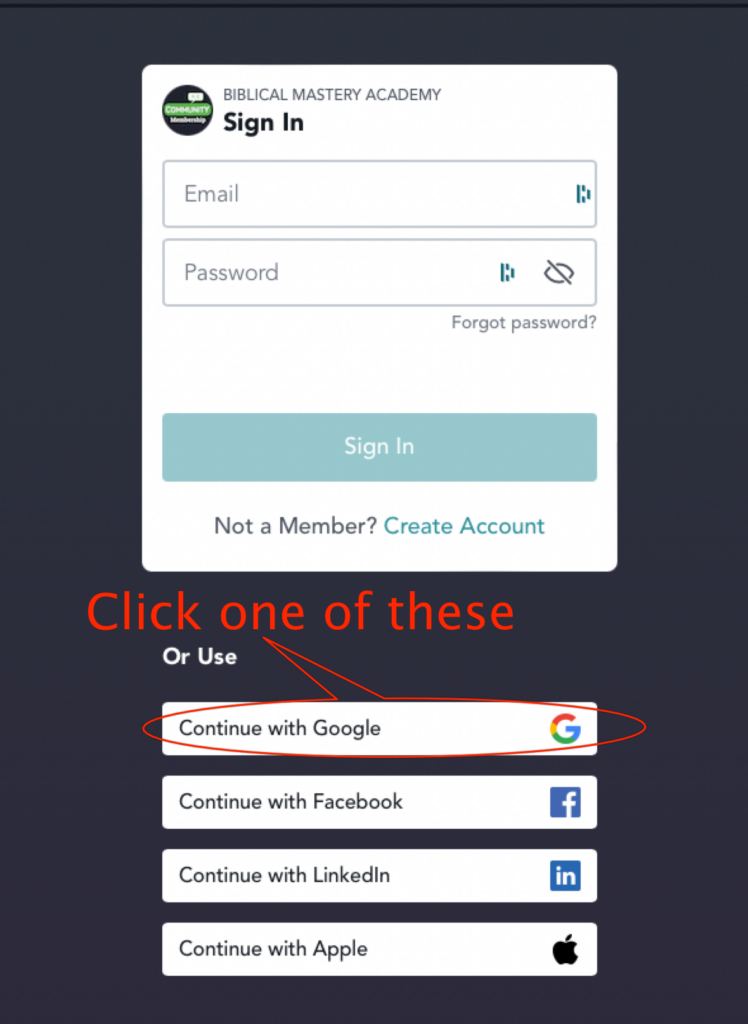 Update your Payment Details
We don't store your payment details, but you can easily update them by clicking the link below and following the instructions to update your card details. 
We want to keep improving your membership experience. Please help us by letting us know what you like and what you think can be improved!